Additional Coverage

NEED MORE TIME ON YOUR BIG DAY, NO PROBLEM.
$199. an HOUR
All Inclusive Wedding Package
~ ENGAGEMENT PHOTO SESSION THAT INCLUDES ALL YOUR EDITED AND PROOF IMAGES POSTED ONLINE FOR FRIENDS AND FAMILY TO DOWNLOAD, VIEW, SHARE AND ORDER GALLERY QUALITY PRINT
$299. / $225.. (WITH PURCHASE OF INCLUSIVE WEDDING PACKAGE)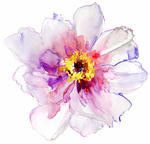 6 HOURS OF PHOTOGRAPHY: allowingCOVERAGE BASED ON YOUR INDIVIDUAL NEEDS, ENSURING COVERAGE FOR THE SPECIAL ELEMENTS OF YOUR DAY THAT ARE MOST IMPORTANT TO YOU. TO ADD ADDITIONAL COVERAGE PLEASE SEE THE A LA CARTE OPTONS BELOW.
Two PHOTOGRAPHERS: A SECOND PROFESSIONAL PHOTOGRAPHER IS ALWAYS INCLUDED IN OUR ALL INCLUSIVE WEDDING PACKAGE. HAVING A SECOND PHOTOGRAPHER DOUBLES YOUR IMAGES, CREATES ALTERNATIVE PERSPECTIVES, AND COVERS ADDITIONAL ELEMENTS SUCH AS GROOMSMAN GETTING READY, COCKTAIL HOUR AND MANY MORE ELMENTS OF YOUR DAY
THE RIGHTS TO ALL OF YOUR DIGITAL IMAGES. ALL IMAGES WILL BE UPLOADED TO A PRIVATE WEBSITE AND GALLERY. FROM THIS GALLERY YOU WILL BE ABLE TO SHARE, DOWNLOAD IMAGES, ORDER PRINTS AND CREATE A FOLDER OF FAVORITES. THIS IS A EXCEPTIONAL OFFER THAT WILL ALLOW YOU TO PRINT AND CREATE TO YOUR HEARTS CONTENT.
EDITING OF YOUR FAVORITE IMAGES: OUR PROFESSIONAL EDITORS WILL DO AN AMAZING JOB EDITING YOUR IMAGAES! FROM ALBUMS TO LARGE GALLERY QUALITY PRINTS, WE GIVE YOU THE FREEDOM TO CHOOSE THE BEST WAY TO DISPLAY AND SHARE YOUR FAVORITE PHOTOGRAPHS AS YOU START YOUR NEW JOURNEY TOGETHER.

SNEAK PEEK: A FEW OF YOUR BEAUTFUL IMAGES POSTED ON FACEBOOK IMMEDIATELY FOLLOWING YOU'RE WEDDING DAY. THIS FUN OPTION LETS YOU SHOW OFF YOUR AMAZING WEDDING DAY PHOTOGRAPHS WITH ALL YOUR FAMILY AND FRIENDS!
create & decorate with your gorgeous images
contact us for pricing
Everything you could want and more in a wedding photography package.